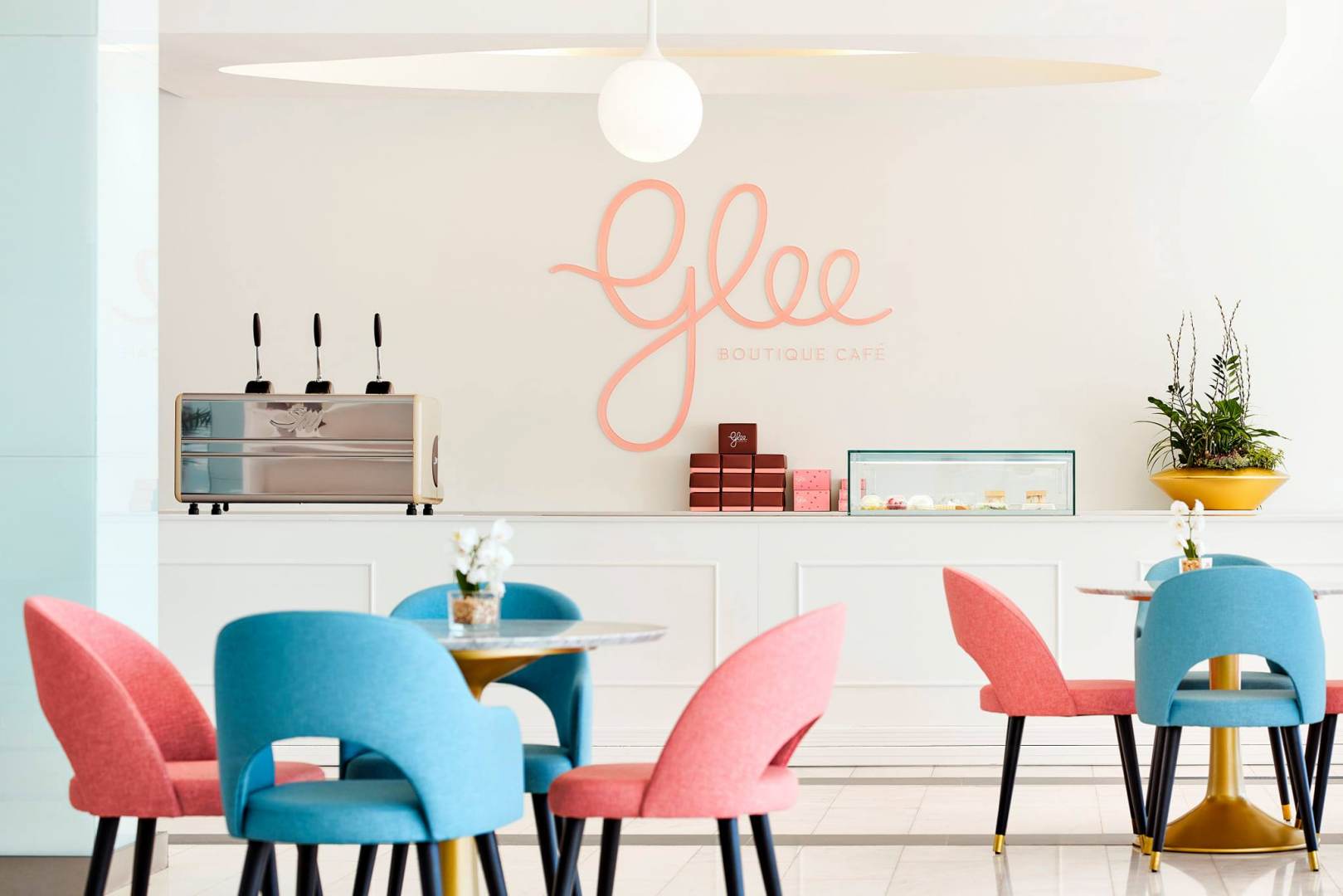 Glee Boutique Café
Inspired by the classic patisseries, the perfect spot for unforgettable gatherings. A young and trendy, but cozy atmosphere. It creates a excellent welcome to the hotel, together with the incredible Sea view.
About Glee Boutique Cafe: This was a great and fun project that we worked on together with the F&B Manager who had a clear idea of the style and feel they wanted to create. We took their concept of a boutique coffee shop and inspired by the macaroons and the beautiful soft but inviting colours of the beautifully decorated delicacies. We paired the pinks and blues with a touch of gold accents to add touch or elegance.
Here you can relax in a beautifully decorated space and Indulge with elegant delicacies from cappuccinos and exquisite teas to macaroons and chocolate truffles, and escape for a moment in this delightful boutique café with a magnificent view over the Vilamoura beach.