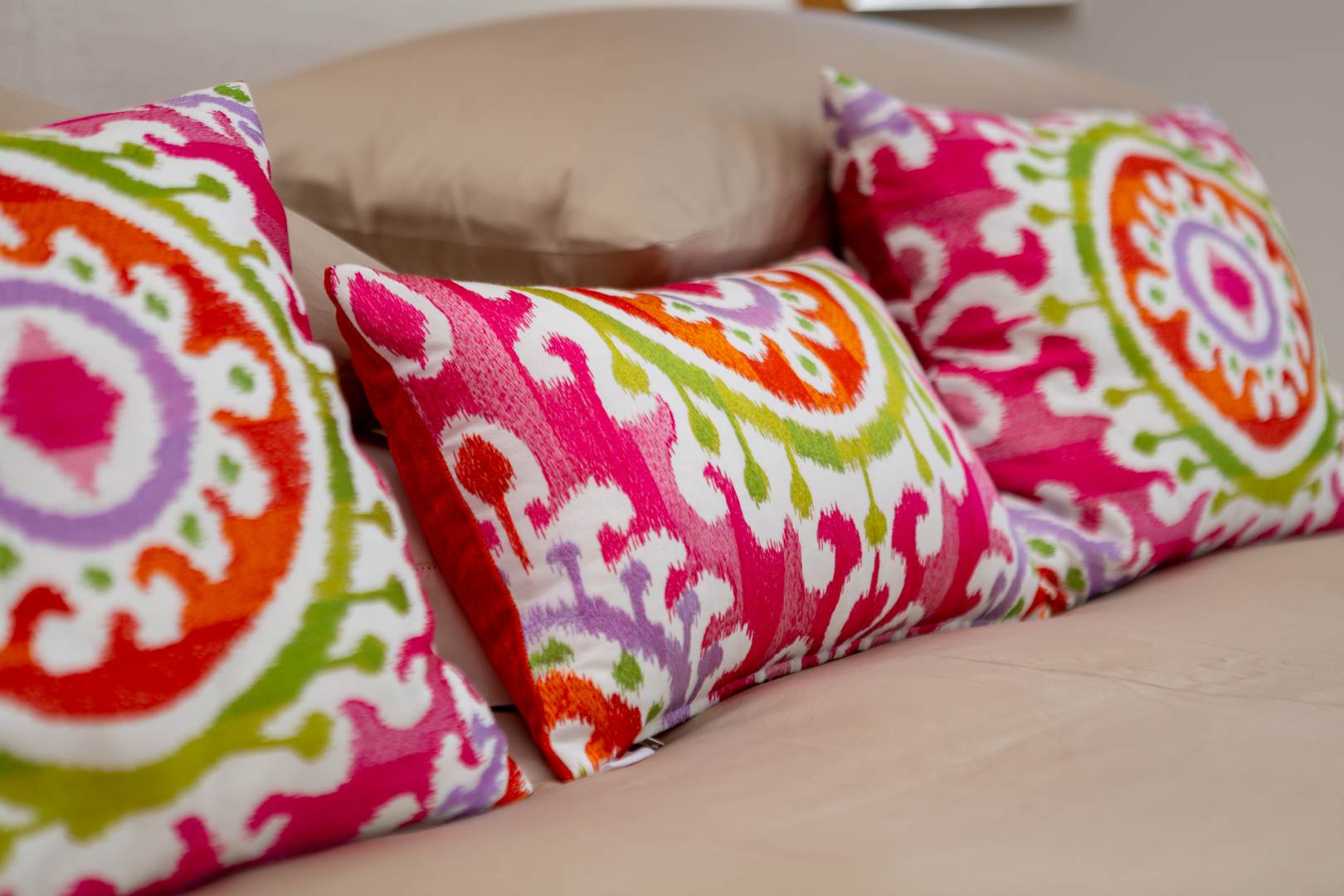 African Project Decor
An ethnic decoration in an elegant and at the same time daring atmosphere. African culture guarantees incredible colour combinations in any corner of the house, as well as the prints and patterns of this concept that are truly striking. We love all the multicolored elements with bright color patterns, geometric shapes and bold designs.
Sofia Sardo by Design is passionate about creating spaces inspired by unique designs according to each clients needs. In this project, our client had a strong connection to the African continent and Sofia having lived in South Africa for many years enjoyed the trip down memory lane and bringing a subtle African presence into the house here in Algarve, Portugal. All core fabrics and patterns used were inspired by Africa.