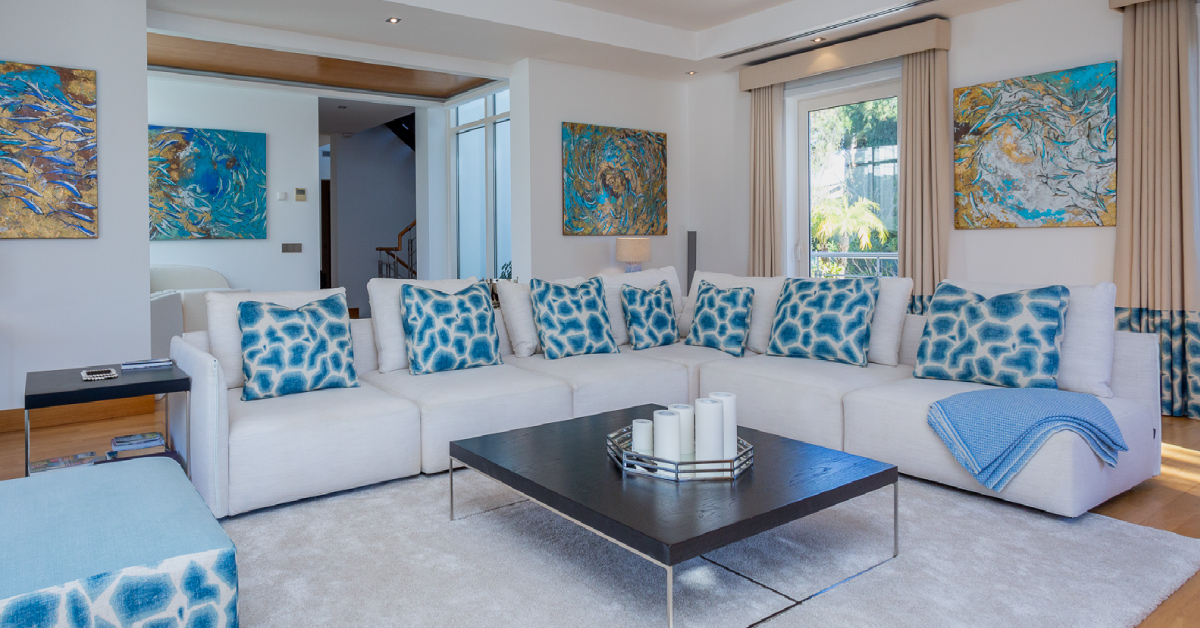 Africa Meets Algarve
How team SSBD transformed a blank canvas into an African-inspired masterpiece
Introducing our elegant and vibrant fusion of African décor with an Algarve twist. Drawing inspiration from ethnic decoration, patterns and textures and blending with Algarve twists to bring our clients and truly unique living experience.
Our clients provided us with a blank canvas to fill how we saw fit, taking into consideration their needs and desire for colour.
The client's strong connection with the continent and Sofia having lived in South Africa, drove a lot of the final decisions and finishing touches seen in this luxury family villa.
The multicoloured fabrics, textures and patterns bring to life the vision our clients while maintaining a touch of modernity and sophistication.
All rooms were fitted with bespoke soft furnishes from our fabric range and trusted trade partners. We particularly love the blue giraffe pattern print seen in the family living room!
The team at Sofia Sardo by Design are passionate about creating spaces that inspire and provide a unique living experience. If you're in the market to refurb or refresh your home interiors but unsure where to start, get in touch with us for an initial consult call.
You can contact us via email or through our socials.
Get ready to be inspired!
Like what you see?
To view more on the Africa meets Algarve project, head over to our Instagram page.