A Fresh Take on Modern Coastal Interior Design  
When it comes to modern coastal interior design, I always strive to keep it simple and classy. I often see people getting caught up in décor clichés of seashell motifs and nautical knick-knacks in a bid to bring their vision to life.
While these nautical elements can certainly conjure up the spirit of the sea, breaking away from dated and kitschy decor can open up a world of possibilities for a fresh and modern take on coastal aesthetic that feels both sophisticated and inviting.
I take a lot of inspiration from nature in my design concepts, with subtle nods to beach-vibes and that 'island life' in colours, materials and finishes. Together with the team, I have pulled together some of my tried and tested methods for creating a fresh modern coastal theme that won't date. Anchors aweigh!
1. Embrace Simplicity – 'Less is More'
First and foremost, embrace a minimalist approach to décor. Think 'less is more', clean lines, uncluttered spaces, and a limited colour palette for fresh, modern coastal design.
2. Neutral Foundations Go a Long Way – Choose Earthy Tones & Textures
When deciding on colour palettes and décor pieces, opting for a serene base of neutrals, hues of blues and greens with a pop of colour can create a sense of seaside tranquillity without overwhelming your space.
Select earthy tones and textures to ground your modern coastal interior – Think of warm, sandy neutrals, natural wood finishes, and woven textures like jute or rattan.
These elements will add depth and authenticity to your space.
3. Choose Organic Materials & Embrace the Elements
Organic materials go a long way to creating that coastal feeling. When selecting key pieces of furniture or investment pieces, consider rattan or bamboo furniture, stone countertops, and reclaimed wood accents.
These materials not only connect your space to the natural world but also add an upscale, rustic charm.
Modern coastal design thrives on the use of organic materials.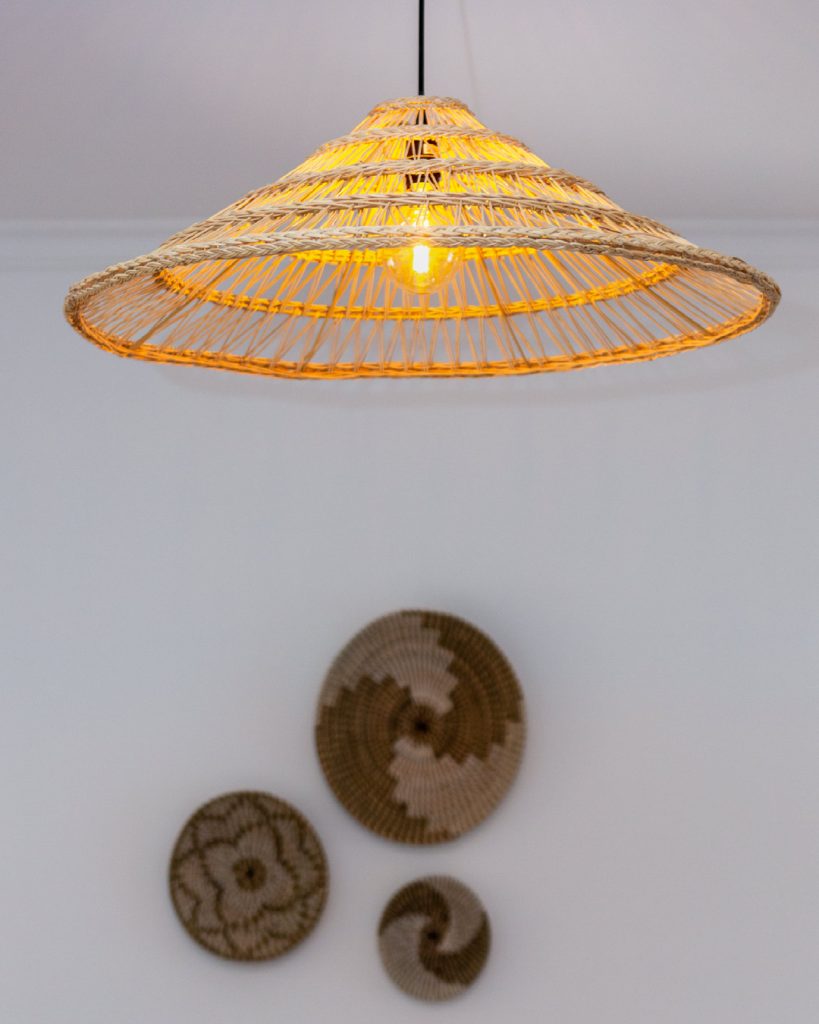 4. Keep It Simple – Think Quality Over Quantity
Now that your neutral foundations have been agreed, organic materials and finishes chosen, it is time to focus on quality over quantity when it comes to decorative items.
Keep things simple and thoughtfully select decor to ensure it aligns with your vision of 'fresh coastal style'. If you find yourself grabbing every 'go to' coastal or beachy styled item, take stock and evaluate the space these items will live in.
A few carefully selected pieces can make a more significant impact than an abundance of clutter.
5. A Subtle Nod to Oceanic Accents – Keep it Thoughtful
If you vision includes some form of oceanic pieces within your space, our advice is 'Subtlty-Is-Key' when selecting decor accents, opt for pieces that create that coastal feeling without being overly literal.
Seashell-shaped vases, driftwood sculptures, or coral-inspired patterns on textiles can achieve this look in a subtle and thoughtful manner.
6. Room To Breathe – Embrace Open Spaces
Modern coastal design often emphasizes fresh, open, airy spaces.
Large windows, sliding glass doors, and plenty of natural light can create a seamless connection between your interior and the coastal surroundings.
Choosing lighter fabrics that let natural light in over thicker drapes, mirrors that create the illusion of space and natural wood flooring can create 'room to breathe'.
8. Final Touches – Make it Personal
Don't forget to add a touch of your personality into the overall design.
Items like personal mementos from your beach adventures or unique finds that resonate with you are a great way to add personality.
Remember to keep it simple and uncluttered.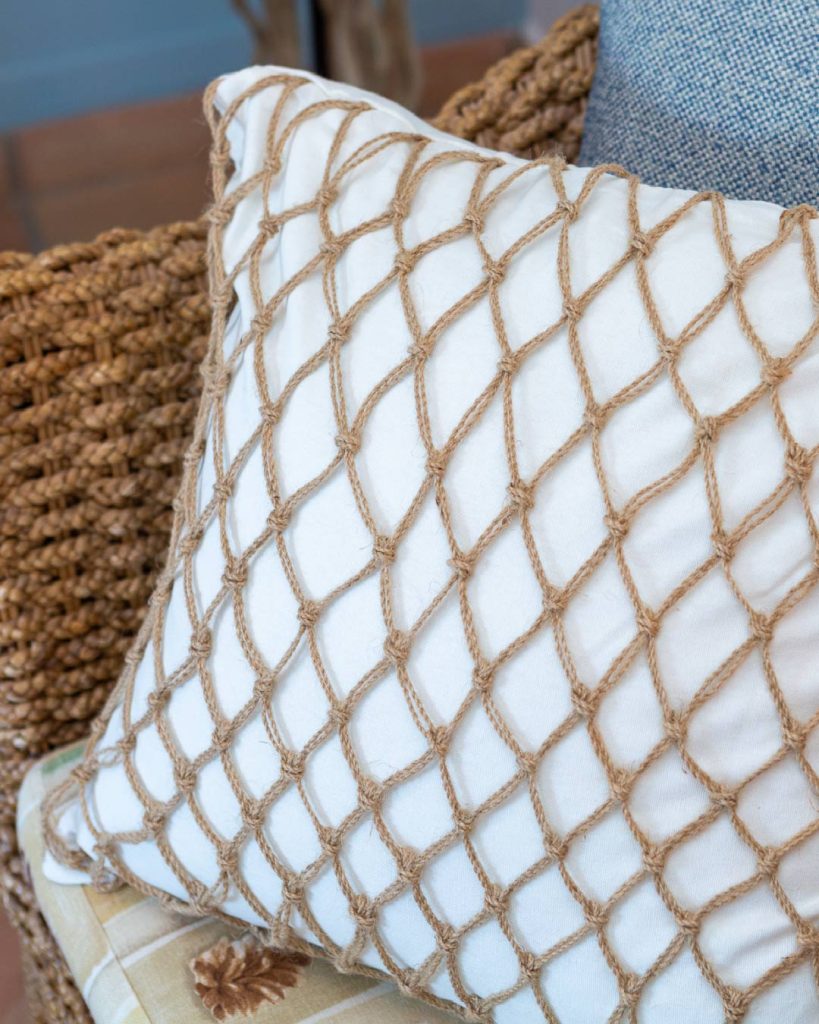 In conclusion, breaking away from overly-literal coastal decor opens the door to a world of modern sophistication inspired by the sea. By adopting a minimalist approach, incorporating natural materials, and embracing contemporary coastal art, you can create an inviting and fresh coastal interior that celebrates the beauty and serenity of the coast while remaining current.
Want to stay in the loop with our projects and behind the scenes activities, give us a follow on our socials – Instagram
If you're interested in elevating your home interiors and don't know where to start or who to trust? Enquire via email at info@sofiasardo.com