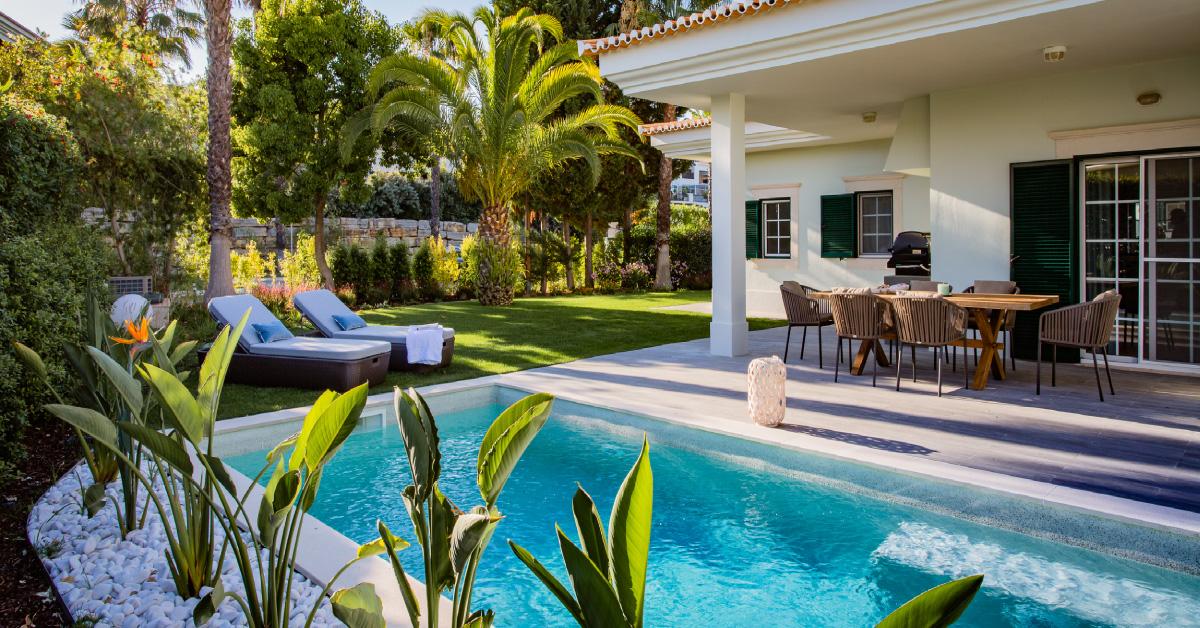 In the Hamptons! A Coastal-Themed Martinhal Villa
A wonderfully beachy holiday home.
The famous "Hamptons" was my inspiration for this project.
The Hamptons is located on eastern Long Island's South Fork, is a string of seaside communities known as a summer destination for affluent New York City residents. Hamptons interior styles are usually light, bright and whitewashed with a sophisticated yet beachy vibe that comes across as effortless and calming. "Hamptons style interiors are an American version of the French interior design styles Baroque, Rococo and Empire.
The inspiration of the colour scheme arises through the elements of the sea of this locality.
Subtle seaside color palette with patterned pillows in similar hues such as blue or gray. Florals, geometric designs and prints are indispensable in this style.
Open living rooms full of light with a strong connection between indoors and outdoors, something that suits an outdoor way of life
A sophisticated, relaxed, timeless, airy and light look. White is always right for East Coast American style and fits in beautifully in our magical Algarve.
Large furniture is a blend of tailored comfort and relaxed elegance.
All the main fabrics and patterns used were inspired by elements of the beach.